Genesi to Support National Linux Systems Development Lab in China
March 3, 2005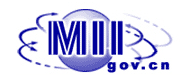 Freescale Collaborates in China to Promote Integration, Innovation
---
Beijing, China -- The Chinese Ministry of Information Industry and Freescale Semiconductor announced that they are collaborating to build a technology lab for the research and development of computing platforms based on Linux and PowerPC™ processors from Freescale. A ceremony commemorating the collaboration was held 28th February in Beijing. The end-goal for the Chinese Government and Freescale is to help propel the development of the software industry and the application of information technology in China, thus growing China's IT industry and benefiting all. Freescale will be equipping the lab with the Genesi Pegasos II Open Desktop Workstation (ODW).
The workstation is a proven AltiVec enhanced platform for open source operating system and application development for various Freescale PowerPC and PowerQUICC processor based target boards. The flexibility of the Pegasos II also allows for system configuration and solution deployment from a single board form factor, that can be scaled in use from thin client to cluster. A full open source development tool suite in multiple operating system environments compliments each Open Desktop Workstation.
Subsequent to the ceremony Genesi issued this Statement:
---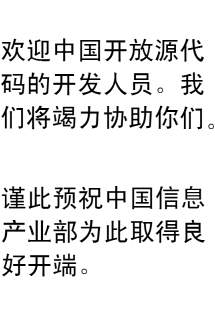 ---
English translation:
"Welcome Chinese Open Source Software Developers. We will do our best to support your efforts! We salute the Ministry of Information Industry on the beginning of this great initiative."
---
Gallery of the Opening of the Lab and First Training Sessions

Genesi gratefully acknowledges its Partnership with Freescale and the contribution this initiative can make to the open source software community. Genesi intends to replicate this initiative worldwide with counties that seek to develop a similar National IT resources built around the PowerPC and other Freescale processors and controllers. An overview of the platform's advantages can be found in the Genesi Power Architecture Computing Platform presentation and in this Freescale PowerPC Linux Developer Connection Pervasive Computing Article (Chinese).