Genesi Scrum 2011

---
Genesi Scrum, University of the Incarnate Word, San Antonio, Texas
The focus will be the new i.mx53 Efika MX Smartbook and Tablet.
---


Sponsors
---
Dates: 1-24 June
Includes the Freescale Technology Forum 20-23 June. Genesi is a Silver Sponsor of the Event.
---
Community Participation
Genesi welcomes participation from the various Linux communities, including Crux, Debian, Fedora, Gentoo and Ubuntu. Please contact Genesi if you are a developer and you are interested in attending. A limited number of scholarships are available.
---
Organizational Stuff
All attendees are kindly asked to provide their passport information as soon as possible. This information is essential for the purchase of flight tickets.
---
Where
---
San Antonio info
---
Traveling details
Travel, lodging and meals will be provided by Genesi.
---
Timetable
2011/5/6 List of people attending with full details needed for scheduling and reservations
2011/5/17 Arrival & Departure times with flight information finalized and tickets purchased
2011/6/1 Travel to San Antonio
2011/6/2 Introductions & Program Presentation.
2011/6/20 Opening Day of the Freescale Technology Forum Americas 2011
2011/6/24 Return Travel
---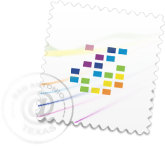 Contact Information

For additional information or applications for attendance, please contact our team of organizers via any of the following options.
Email: events@genesi-tech.com
Tel: +1 210 829 5500
Fax: +1 210 829 5426
We look forward to hear from you.
---
Accommodation
Accommodation will be provided at the Dr. Burton E. Grossman International Conference Center at 847 E. Hildebrand, San Antonio, Texas.
---
Local Transport
To be provided by Genesi for all scheduled events.
---
Food
To be provided at UIW campus facilities.
---
Network and work place
Genesi is providing work places and network access.
---
Hardware and interests
Hardware will be provided to all Genesi Scrum participants in the form of a new i.mx53 Efika MX computer. Details on the actual specs will be announced soon!