Drónov Sprint 2013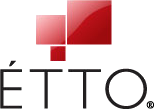 ---
Drónov Sprint, Freescale Guadalajara, Tlaquepaque, Jalisco, Mexico
The focus will be the new i.mx53 Drónov Slimbook and Tablet. These devices feature the Efika MX technology.
---
Sponsors
---
Dates: TBD

---
Community Participation
The Sponsors welcome participation from Partners, collaborators and various Linux communities, such as Linaro, Debian, Fedora, Gentoo and Ubuntu. Please contact Genesi if you are a developer and you are interested in attending. A limited number of scholarships are available.
The event will be focused on the following activities and topics:
hands-on programming (learning by doing & interacting with other developers)
Linux kernel development
multimedia (hardware-accelerated video playback, HTML5 video, etc.)
driver evaluation
Participants should meet the following requirements:
Experience with C, C++ and / or Python
Interest in low-level development on Linux
---
Organizational Stuff
All attendees are kindly asked to provide their passport information as soon as possible. This information is essential for the purchase of flight tickets.
---
Where
Freescale Guadalajara
ETTO on the ITESO Campus
---
Guadalajara info
Guadalajara, Mexico's second largest city, is known as the "Silicon Valley of Mexico" because of its flourishing electronics industry. A center for software and informatics development, Guadalajara is considered to be Mexico's high-tech capital. Leading high-technology companies such as Freescale, General Electric, IBM, Intel, Hitachi, Hewlett Packard, Siemens and Flextronics have facilities in Guadalajara or its suburbs.
---
Traveling details
To be coordinated with your sponsoring organization. Lodging and meals will be provided by the Event Sponsors.
---
Timetable
TBD - List of people attending with full details needed for scheduling and reservations
TBD - Arrival & Departure times with flight information finalized and tickets purchased
TBD - Travel to Guadalajara
TBD - Introductions & Program Presentation.
TBD - Drónov Slimbook Media Day and Sponsorship Luncheon
TBD - Return flights
---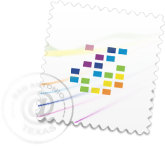 Contact Information

For additional information or applications for attendance, please contact our team of organizers via any of the following options.
Primary Event Coordinators
Demetrio Flores & Sandra Gomez
M: sandra.gomez@etto.mx
T: +52 (33) 30704415-16 y 17
Freescale & Partners
Rogelio Munoz, Armando Molano & Melissa Arosemena Velasco
M: rogelio.munoz@freescale.com
T: + 52 (33) 3283 2172
Genesi & Partners
Bill Buck
M: events@genesi-tech.com
T: +1 210 829 5500
We look forward to hear from you.
---
Accommodation
Accommodation will be provided at Holiday Inn Guadalajara Iteso, Av Camino Al Iteso, 8650 Col. Santa Maria Tequepexpan, Guadalajara , 45580 Mexico
---
Local Transport
To be provided by ETTO for all scheduled events.
---
Food
To be provided at Freescale Guadalajara facilities and the surrounding area.
---
Network and work place
Freescale is providing work places and network access at the Freescale Mexico Business and Technology Center, Periférico Sur #8110, Col. El Mante. Tlaquepaque, Jalisco, Mexico CP 45609
---
Hardware and interests
Hardware will be provided to all Dronov Scrum participants in the form of a new i.mx53 Slimbook computer. Details on the actual specs will be announced soon!
---
About ÉTTO
ÉTTO is a privately owned corporation operating as an end-to-end original design manufacturer (ODM) in México since 2008. Profitable since inception and growing revenues ever since, ÉTTO has quickly found its place in a demanding industry with attention to detail and uncompromisingly high standards.

The company provides comprehensive product development and manufacturing solutions including services in the areas of concept engineering, research and design, and quality production guidelines. To date, it has successfully established itself in the Embedded Computing, Smart Metering, and Education markets. Due to its diverse set of abilities, ÉTTO is a key provider for government education programs in México as well as an ideal partner in radio frequency projects and Zibgbee radio frequency product technologies.
---
About Freescale
Freescale is the global leader in embedded processing solutions, advancing the automotive, consumer, industrial and networking markets. From microprocessors and microcontrollers to sensors, analog ICs and connectivity – our technologies are the foundation to the innovations that make our world greener, safer, healthier and more connected.
---
About Genesi
Genesi designs, develops and produces low cost, energy efficient computing products using ARM™ and Power Architecture™ technology. Genesi has developed a comprehensive vertically integrated computing-communication technology transfer package that is licensed on a national level or for specific use cases.