Second ODW Utilizes TechOnLine Online Development System Technology
November 30, 2005
---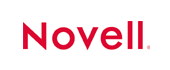 ---
Users gain free 24/7 to the SUSE for PowerPC online via TechOnLine's Product Evaluation site
---
Genesi is pleased to announce that TechOnLine, the Internet's leading provider of online solutions and technical resources, now provides access to two Open Desktop Workstations (ODW) 24 hours a day, worldwide via its website, www.techonline.com. The first machine now runs Gentoo and the second Novell's SUSE Linux.
TechOnLine's website, provides a worldwide /community of over 330,000 engineering professionals with the information and training necessary to make more informed design decisions. TechOnLine provides education and design resources to this highly targeted engineering /community; delivering the latest product updates and technology advances in the form of courses, in-depth technical articles, industry information and online development systems.
"The Open Desktop Workstation has been one of the #1 platform used in the Virtual Lab since the launch in July 2005. The Open Desktop Workstation VirtuaLab provides the open source /community an exciting new option for evaluating PowerPC technology online," said Bob Smith, Vice President of VirtuaLab, TechOnLine. "We are excited to be adding a new machine and look forward to continuing our positive relationship with Genesi."
The online development system, powered by TechOnLine's patented VirtuaLab technology, accelerates the design process for both the engineer and silicon vendor. Engineers can physically interact with and evaluate hardware and software anytime from anywhere over the web. The Genesi online development environment is available through TechOnLine's website, at www.techonline.com//community/prod_eval/devel_systems/38409 and www.techonline.com//community/prod_eval/devel_systems/39108.
---
About TechOnLine:

TechOnLine, part of CMP Media's Electronics Group, is the leading provider of online technical education, training, and product evaluation services to engineering professionals and electronic original equipment manufacturers. A worldwide /community of more than 370,000, TechOnline enables engineers to build winning designs and EOEMs to build product awareness through Webcasts, distance learning coursework and virtual private campuses, as well as patent-pending VirtuaLab technology for the evaluation new hardware and software products over the Internet. Founded in 1996, TechOnLine is headquartered in Bedford, Massachusetts.

For more information, visit: www.techonline.com.
---
About Genesi:

Genesi is a leading provider of PowerPC based computing products. Genesi's OpenFirmware (IEEE1275) compliant PegasosPPC family is designed to bring PowerPC technology, flexibility, and efficiency to the desktop, home entertainment, netcom, low-end server and pervasive market segments at an affordable price.

For more information, visit: www.genesi-usa.com.