Genesi Intern in 4L Trophy Rally
February 17, 2005
Paris, France -- Genesi Intern Ludovic Laniepce is a participant in the 4L Trophy 2005. The 4L Trophy is a humanitarian and sport racing event completed exclusively in the Renault 4L. The Rally begins in Paris and ends in Morocco. The participants will travel 8000 km with 700 km in the Moroccan desert.
---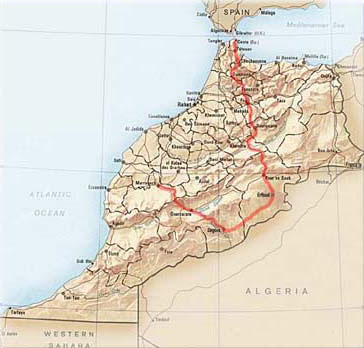 ---
Each team brings 50kg of school supplies which will be given to various schools in South Morocco by the Moroccan League of Childhood Protection under the aegis of UNICEF. The Rally is underway! Besides being a navigation rally, the unusual aspect of this challenge is that it combines technical preparation, sporting adventure and humanitarian action. In the previous 2004 edition, more than 15 tons of school equipment have been handed over for the major part to the regional Center for Childhood Protection in Fes, or distributed locally at leg stops.
Please send Ludo a SMS Message of support at +33688773095. He is a mighty PegasosPPC user!
Gallery and Status Report:

17 February - arrival in Bordeaux
18 February - Spain!
20 February - in Morocco!
21 February - Fez
22 February - Tazougerte
23 February - Marvech
24 February - ...somewhere in the desert :-)
25 February - Marrakesh