Genesi Licenses Technology to ÉTTO
February 28, 2013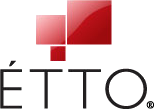 San Antonio, Texas and Guadalajara, Mexico - Genesi and ÉTTO, an innovative original design manufacturer (ODM) based in Guadalajara, Mexico, today announced they have successfully completed the first prototype production of the next generation of the Efika MX technology, the Drónov Slimbook. Genesi and ÉTTO entered into an agreement for the exclusive license of the Efika MX technology in Mexico in November 2012. Under the technology collaboration and licensing agreement, ÉTTO has obtained access to Efika MX technology in return for royalty payments. The Drónov Slimbook weighs less than a kilogram, has no moving parts, a 10.1" screen and over six hours of battery life.
The Efika MX technology includes the fine pitch BGA board design, Aura firmware, and a customized operating system and set of applications. The design documentation contained everything ÉTTO requires to produce the products in Mexico, including the bill of materials, gerber files, and pick and place data.

"Our agreement with Genesi allows us to bring an advanced computing solution to market that can be made in Mexico for Mexico," said Demetrio Flores, President, ÉTTO. "Our goal is to bring low-cost energy efficient products to a market that remains underserved by the Internet."

"Open innovation to foster collaborative development is essential in today's fast-paced, innovation-fueled market," said Raquel Velasco, Chairman of Genesi. "Through our collaboration and licensing of the Efika MX intellectual property, we are accelerating the pace of technology into the hands of all potential users."

ÉTTO plans to make its solution available to commercial customers as well as the broader consumer market. A Drónov Tablet based on the same technology will also be produced this year. In May 2013 a Drónov Slimbook Sprint will be hosted by ÉTTO and Freescale at the Freescale Mexico Business and Technology Center in Guadalajara, Mexico. The preliminary details can be found on powerdeveloper.org.
Genesi encourages its partners worldwide to leverage its vast network of software developers that collaborate through powerdeveloper.org and power2people.org. These agreements also enable Genesi to generate a return on its research and development investment through licensing fees and royalties.
---
About ETTO
ÉTTO is a privately owned corporation operating as an end-to-end original design manufacturer (ODM) in México since 2008. Profitable since inception and growing revenues ever since, ÉTTO has quickly found its place in a demanding industry with attention to detail and uncompromisingly high standards. The Company provides comprehensive product development and manufacturing solutions including services in the areas of concept engineering, research and design, and quality production guidelines. To date, it has successfully established itself in the Embedded Computing, Smart Metering, and Education markets. Due to its diverse set of abilities, ÉTTO is a key provider for government education programs in México as well as an ideal partner in radio frequency projects and Zibgbee radio frequency product technologies.

etto.mx
---
About Genesi

Genesi licenses, markets and sells the Efika MX technology. Efika MX products are based on Freescale / NXP i.MX multimedia application processors. The Efika MX technology provides an extremely versatile and durable platform that is silent, small, inexpensive and energy efficient with no moving parts. The Efika MX platform and open source software reduce information technology costs and help create local skills and employment in the markets where the products are licensed and produced.