Case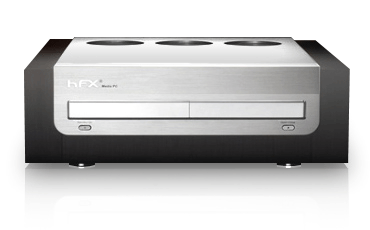 The Home Media and Communication System chassis is constructed from lightweight aluminum including brushed metal cover and anodized cooling heatsinks to the sides. Able to fit into any 430mm Hi-Fi stack, the entire system is passively cooled from power supply to hard disks to the processor itself. This means that the system has a practical 0dB operation - silence, so that you can devote your attention to the high quality audio and video the system provides.
Under a mirrored acrylic front panel is a VFC LED display for status display, and a receiver for the included remote control.
---
Software
Built on Linux and MythTV, the Genesi Home Media and Communication System offers a complete working home theater solution.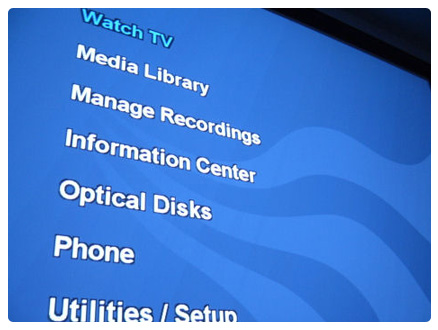 More information on MythTV can be found at the MythTV Homepage.
---
TV and Digital Video Recording

With 500+ hours of recording time on the standard configuration and dual TV tuners, you can record two shows at once from analogue TV, or watch one show while you record another. Picture-in-Picture functionality is present so you can check up on the other tuner, and a full EPG (xmltv) is available to browse, schedule recordings and resolve recording conflicts.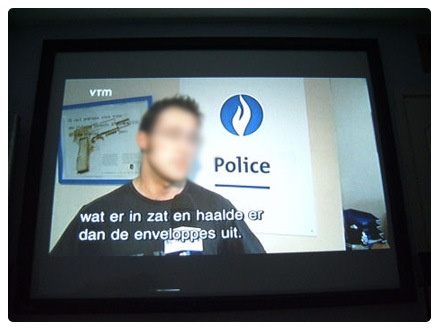 DVR recordings can be transcoded from MPEG-2 to MPEG-4 format in order to save space on disk for archive. Also DVDs can also be copied to the hard disk for an instantly accessible "movie jukebox".
---
Weather and other modules

MythTV has been configured on the system to support various plugin modules, such as local weather data. See if it is going to bed a rainy day, and stay indoors to watch movies on your Genesi Home Media and Communication System!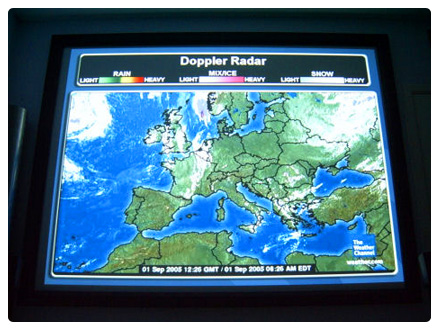 Plugins include an RSS news reader and photo viewer/slidershow application.
---