Smart Solutions for the Internet of Things
Genesi has developed a series of low cost data collection and transmission devices. These devices are capable of exchanging live data with a remote server through a permanent connection. The connection is established over a GSM or wifi network (based on the module opted for at production) and are fully bidirectional. The platform has been designed with robustness and flexibility in mind. All systems offer various update mechanisms:
Over-The-Air (OTA) update with a double bank firmware update mechanism. The switch to a new version is only operated when the newly downloaded content is fully validated.
SD card based reflash with the support of a popular filesystem. A dedicated first stage loader/diagnostic/recovery application is used for this update mechanism. It provides full access to all internal and external memories.
Rescue serial download (usually not available to end users).

Low-cost data collection and transmission device
Genesi´s Radix K1 is a low cost embedded device built around a Freescale ARM Cortex-M4, 100MHz based MCU with 512kB of FLASH and 128KB of built-in RAM and a 4G GSM module. Memory size requirements can vary based on the application.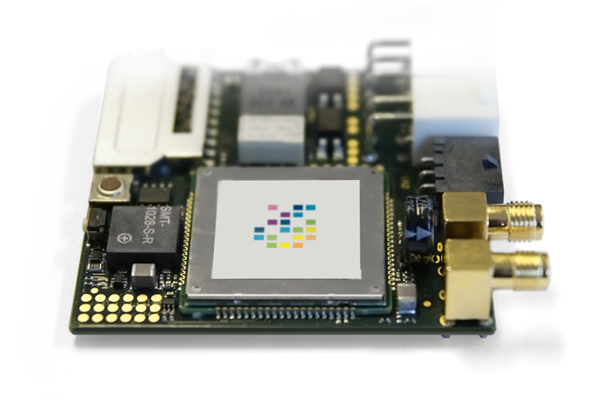 The application code runs on top of a customized and optimized microkernel and the boot/rescue code is 100% standalone and proprietary. Genesi's Radix Platform includes:
Hardware Reference Designs
Hardware SDK and Provisioning Tools
Connectivity and Security
Device Management APIs
Real-Time Data Processing and Action Management APIs
Scalable Real-Time Data Search APIs
Genesi provides the Radix IoT PaaS (Platform-as-a-Service) to securely enable end-to-end connectivity and device management. The Radix IoT PaaS is a cloud-based platform that is managed by Genesi and designed to scale. It ensures our customers have all required building blocks to get to market as quickly and seamlessly as possible.
The Radix IoT PaaS uses industry standard SSL/TLS encryption and provides a generic and scalable solution for data gathering and processing. The Radix IoT PaaS also provides external interfaces to allow for real-time analytics and visualizations.