Tutorial: How to use a debug board
On this page, you will find a short tutorial explaining how to use a debug board with an Efika MX Smartbook.
---
As can be seen on the following picture, the official Efika MX Smartbook debug board provides ARM JTAG and serial connectors.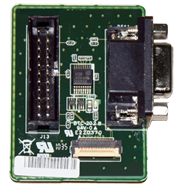 ---
As the first step of the installation process, please take out the keyboard. To do this, you need to use a small screwdriver and push it between the top edge of the keyboard and the casing in four places: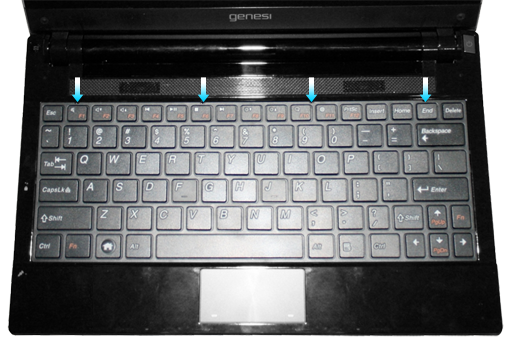 ---
Inside the case, you might notice space for a Mini PCI Express card which can be used for an optional 3G modem. On the far right, there is a half-height Mini PCI Express Wi-Fi card based on the Ralink 3273 chipset.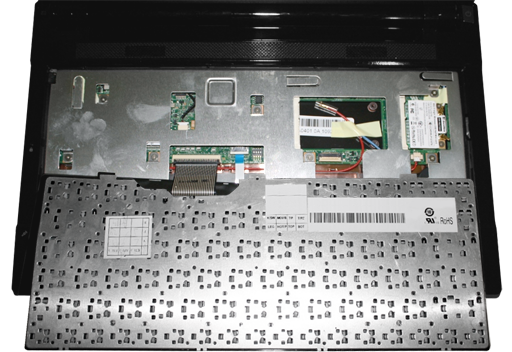 The debug board cable needs to be connected to the CONN1501 connector near the slot for the 3G modem.
---
After connecting the debug board, please insert the keyboard back into the casing so it is possible to use serial / JTAG connectors and the keyboard at same time: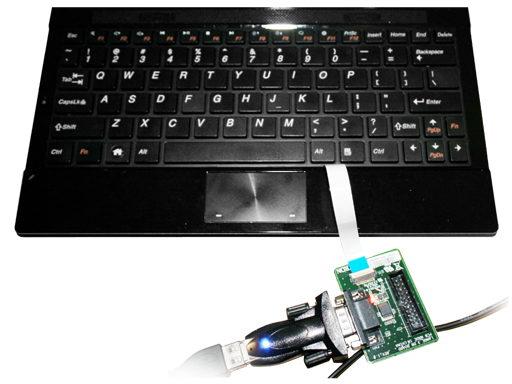 ---
Original author: Marcin Juszkiewicz