Manuals
» Product Insert (English)
» Product Insert (Deutsch)
» Product Insert (Español)
Technical Resources
» Power Developer Support
» Firmware Presentation
» Genesi Firmware documents
» Genesi User Manuals
» Freescale Application Notes
Product Presentation
» EFIKA In Action (MPEG4)
» EFIKA Gallery
EFIKA Open Client
The 5200B-based version of the EFIKA Open Client has been discontinued and was replaced with the EFIKA MX Open Client. While the EFIKA Open Client is no longer in stock at Genesi, it is still available with resellers.
---
The EFIKA Open Client is a network computer based around the EFIKA 5200B micro-motherboard.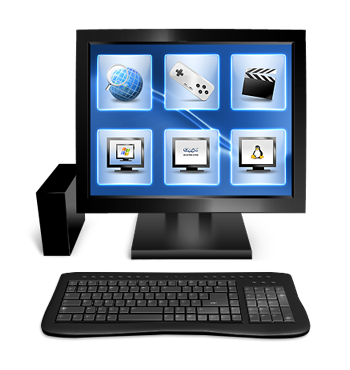 Note: Keyboard and monitor are not included.
The specifications are as follows:
NXP (Freescale) MPC5200B Power Architecture SoC up to 400MHz
128MB 266MHz DDR RAM
10/100Mbit/s Ethernet
2x USB ports
1x RS232 Serial port
Stereo Audio out, Microphone and Line-input
RoHS Compliant
---
EFIKA Open Client is available in 3 basic configurations; Node (for clustering and control), Basic (networking booting graphical client) and Plus (a full-featured disk workstation).
Open Client configurat ions can be made with standard 2.5" hard disks or for lower power and higher resilience, a flash-based device (CompactFlash or discrete flash module).
| | Efika 5200B | 18-gauge steel case | ATI Graphics | Hard Disk |
| --- | --- | --- | --- | --- |
| Open Client Node | | | | |
| Open Client Basic | | | | |
| Open Client Plus | | | | |
By utilising CHRP-compliant IEEE 1275 Firmware, a variety of Operating Systems are available for the platform and in particular Genesi offers the following Power Developer Support Site. More information on Operating Systems available for the EFIKA 5200B can be found here.